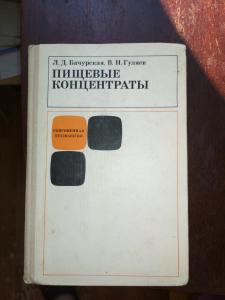 Л. Бачурская В. Гуляев Пищевые концентраты Москва: Пищевая промышленность. 1976 334s., binding type: hardcover.
Category: Book, journal, almanac
Rubric: Food Industry;
Place of origin of goods: СССР
Language: Russian
Description: В большом количестве вырабатываются концентраты супов нового типа,расфасованные в пакеты из полимерных материалов. Разработыны технологии изготовления сухих киселей из сухих полуфабрикатов и новая схема расфасовки готовых смесей для сухих продуктов детского и диетического питания.
Status: хороше
Description of seller: Книга расчитана на технологов,работающих в области изготовления пищевых концентратов.
(Seller: valeri)
Price 400,00 грн.
ORDER FORM
Marked with * is required