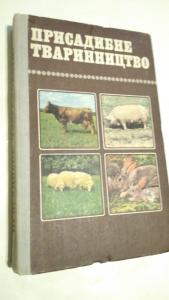 Сасін Г. Присадибне тваринництво Київ: Урожай. 1981 232s., binding type: hardcover.
Category: Book, journal, almanac
Rubric: Agriculture; Animals (wild and domestic);
Place of origin of goods: СССР
Language: Russian
Description: У книзі висвітлено питання розведення, годівлі та утримання великої рогатої худоби, свиней, овець, кіз, кролів і птиці у присадибних господарствах. Дано поради, як треба вирощувати молодняк, щоб мати високопродуктивних тварин, як правильно доїти корову, вівцю і козу, одержати доброї якості м'ясо, смущки, овчину, вовну, яйця, пір'я. Описано також способи переробки продуктів тваринництва та їх зберігання. Розрахована на масового читача — колгоспників, робітників і службовців, які розводять сільськогосподарських тварин і птицю у домашніх умовах.
Status: хорошее
Description of seller: Пересылаю Укрпочтой, Новой почтой по предоплате на карту Приватбанка, или наложенным платежем. Номер телефона 0678742527, 0934826417 Ел.почта vova.andrushenko.78@mail.ru
ORDER FORM
Marked with * is required