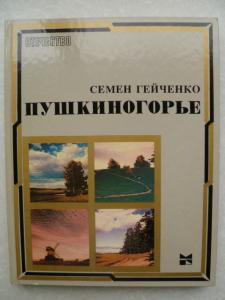 Гейченко Семен. Пушкиногорье. 1981 binding type: hardcover.
Category: Book, journal, almanac
Rubric: Russia: history, ethnography, culture, literature and other;
Place of origin of goods: Азия
Description: Серия: Отечество. М. Молодая гвардия. 1981г. 280 с. Твердый переплет., Энциклопедический формат. Новеллы, иллюстрированные редкими фотографиями, документами, расскажут об одном из самых дорогих нам мест отечества - о Пушкиногорье. Бумага Каубеларт. Тираж 50000.
(Seller: sevost)
Price 45,00 грн.
ORDER FORM
Marked with * is required