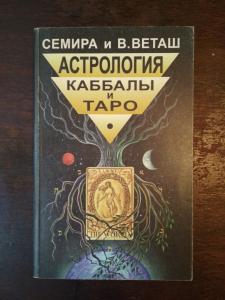 Семира и В. Веташ Астрология каббалы и таро Санкт-Петербург: Питер Ком. 1998 444s., binding type: paperback.
Category: Book, journal, almanac
Rubric: Religion: Other Religions and Cults; Religion: magic, occultism, astrology; Benefits for applicants and self;
Place of origin of goods: Россия
Language: Russian
Description: Семира и В.Веташ работают на стыке астрологии с другими с другими традициями,описывающими мироздание. Книга представляет собой описание Каббалы как модели мира,где в зашифрованном виде представлено строение Солнечной системы. В книге рассмотрена и система карт Таро.
Status: хорошее
Description of seller: главы 1 космология каббалы 2 буквы и цифры каббалы /Старшие арканы Таро/ 3 декады зодиака /младшие ареаны Таро/
(Seller: valeri)
Price 100,00 грн.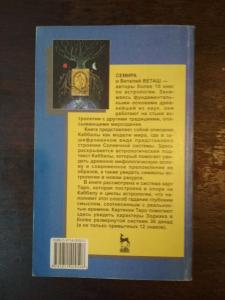 ORDER FORM
Marked with * is required