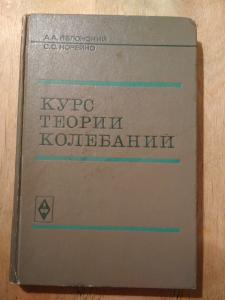 А.А. Яблонский ; С.С. Норейко Курс теории колебаний Москва: Высшая школа. 1975 244s., binding type: hardcover.
Category: Book, journal, almanac
Rubric: Physics; Engineering, instrument; Textbooks and manuals for students;
Place of origin of goods: СССР
Language: Russian
Description: В книге показано применение матриц к исследованию свободных и вынужденных колебаний систем. Рассмотрены принципы электрического моделирования механических систем. Приведено большое количество практических примеров
Status: хорошее.подбиты корешки. незначительно потерты углы. на корешке надпись от руки \курс теории колебаний\
Description of seller: книга предназначена для студентов высших технических учебных заведений,для аспирантов,инженерно-технических работников.
(Seller: valeri)
Price 100,00 грн.
ORDER FORM
Marked with * is required