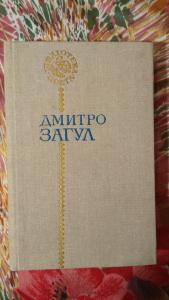 дмитро загул поезії радянський письменник.київ. 1990 325s., binding type: hardcover.
Category: Book, journal, almanac
Rubric: Ukrainian prose of XX-XXI centuries.; Ukrainian literature and art of the period `Executed Renaissance` - of 1920-1930.;
Place of origin of goods: СССР
Language: Ukrainian
Description: поезії українського талановитого поета життя якого обірвалося в часи сталінських репресій.У цьому виданні - вибрані вірші та поеми зі збірок "З зелених гір", "На грані", "Наш день", "Мотиви".
Status: отличное
(Seller: natik)
Price 100,00 грн.
ORDER FORM
Marked with * is required