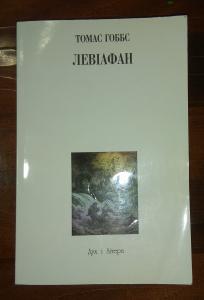 томас гоббс левіафан дух і літера.київ. 2000 598s., binding type: paperback.
Category: Book, journal, almanac
Rubric: The philosophy of the Middle Ages and the Renaissance;
Place of origin of goods: Украина
Language: Ukrainian
Description: омас Гоббс (1588—1679) — классик политической и правовой мысли, выдающийся английский философ. В своем основном произведении `Левиафан` впервые в Новое время разработал систематическое учение о государстве и праве. Оно оказало серьезное влияние на развитие общественной мысли Европы и до сих пор остается источником оригинальных социальных идей. Предлагаемый читателю текст первый украинский перевод по современному кембриджскому изданию этого произведения
Status: отличное
(Seller: natik)
Price 600,00 грн.
ORDER FORM
Marked with * is required