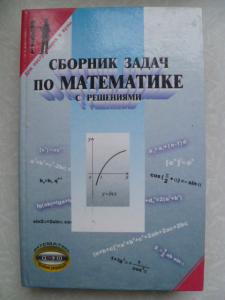 Геворкян Ю, Л., Кизим Кизим Е. О. Сборник задач по математике с решениями. 1999 binding type: hardcover.
Category: Book, journal, almanac
Rubric: Mathematics;
Place of origin of goods: Азия
Description: Тираж 5000 Харьков Прапор 1999гг. 448с твердый переплет,, чуть увеличенный формат. Предлагаемый сборник охватывает все разделы школьного курса математики. Более 1500 задач и примеров подобраны с учетом программы по математике для поступающих в вузы. Типичные задачи сопровождаются указаниями и подробными решениями. Ко всем заданиям приводятся ответы.
(Seller: sevost)
Price 40,00 грн.
ORDER FORM
Marked with * is required