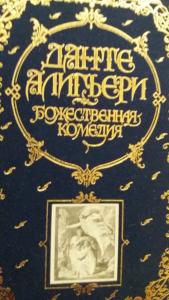 Данте Алигьери Божественная комедия Одесса: Эксмо. 2008 760s., binding type: hardcover.
Category: Book, journal, almanac
Rubric: Russian-language foreign publications; Poetry to the XX century.;
Place of origin of goods: Россия
Language: Russian
Description: Издательство "Эксмо", Москва Формат 60*90 1\16 Бумага мелованная 2008 г Новая! Недостаток: на первой странице поздравительная надпись (см.фото) Доставка любой почтой Доставка по Одессе - бесплатно:)
(Seller: Avia)
Price 600,00 грн.
ORDER FORM
Marked with * is required