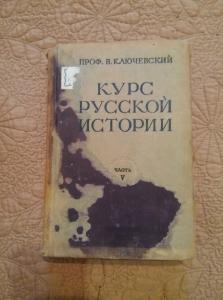 В. Ключевсский Курс русской истории. Часть V Москва: Социально-экономическое издательство. 1937 590s., binding type: hardcover.
Category: Book, journal, almanac
Rubric: Modern History (1640-1918 gg.) ;
Place of origin of goods: СССР
Language: Russian
Status: на фото
Description of seller: Обложка залита чернилами (на фото), вторая страница отсутствует.
(Seller: Olenka)
Price 40,00 грн.
ORDER FORM
Marked with * is required