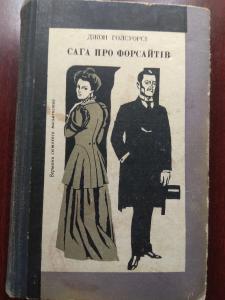 Джон Голсуорсі Сага про форсайтів Київ: Дніпро. 1976 894s., binding type: hardcover.
Category: Book, journal, almanac
Rubric: Prose of the XIX century in the Russian translation;
Place of origin of goods: СССР
Language: Ukrainian
Status: хорошее
Description of seller: Трилогія. Переклав з англійської Олександр Терех.
(Seller: Olenka)
Price 40,00 грн.
ORDER FORM
Marked with * is required