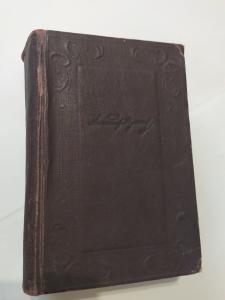 Пушкин А. Полное собрание сочинений в шести томах. Том 2 Москва: Гослитиздат. 1938 808s., binding type: hardcover.
Category: Book, journal, almanac
Rubric: Individual volumes of multivolume editions; Prose, poetry and drama of the Golden Age of Russian culture - 1800-1837 years.;
Place of origin of goods: СССР
Language: Russian
Description: Стихотворения 1826-1836. Сказки. Поэмы.
Status: хорошее
Description of seller: Пересылаю Укрпочтой, Новой почтой по предоплате на карту Приватбанка, или наложенным платежем. Номер телефона 0678742527, 0934826417 Ел.почта vova.andrushenko.78@mail.ru
ORDER FORM
Marked with * is required