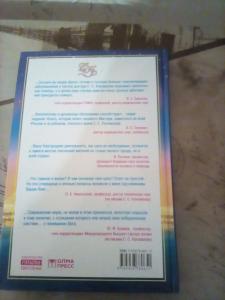 С.Коновалов Книга, которая лечит. Я забираю Вашу боль. Энергия сотворения. Москва: ОЛМА пресс. 2005 396s., binding type: hardcover.
Category: Book, journal, almanac
Rubric: Medicine, history of medicine; Alternative medicine (folk, eastern, healers); Other;
Place of origin of goods: Россия
Language: Russian
Description: 5-93878-065-9
Status: Новая
(Seller: Vbr)
Price 70,00 грн.
ORDER FORM
Marked with * is required