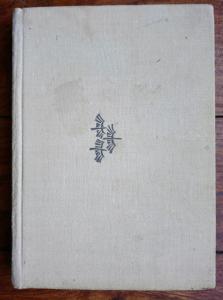 упоряд. Гембера Г. Я. Пісенник. На крилах пісні Київ: Музична Україна. 1968 288s., binding type: hardcover.
Category: Book, journal, almanac
Rubric: Ukrainistics; Anthropology, ethnography, mythology, folklore; Music, singing: notes, libretto;
Place of origin of goods: СССР
Language: Ukrainian
Description: Книжка містить три розділи: "Революційні пісні", "Українські дожовтневі пісні", "Українські радянські пісні". Пісні йдуть у супроводі нот. Формат зменшений: 10,5 см х 14,5 см х 1,5 см.
Status: добрий, забруднення палітурки, вірваний титул, позначки олівцем і ручкою, суперобкладинка відсутня
ORDER FORM
Marked with * is required