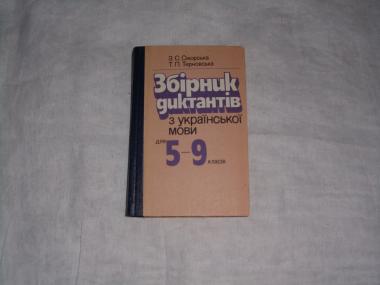 З.С. Сікорська, Т.П. Терновська Збірник диктантів з української мови для 5-9 класів Київ: Радянська школа. 1989 448s., binding type: hardcover.
Category: Book, journal, almanac
Rubric: Linguistics. Ukrainian language; Benefits for Teachers; Textbooks and manuals;
Place of origin of goods: СССР
Language: Ukrainian
Description: До збірнику включені навчальні, тренувальні та контрольні диктанти для учнів 5-9 класів. Книга призначена для вчителів-мовників та студентів-філологів.
Status: Идеальное
ORDER FORM
Marked with * is required