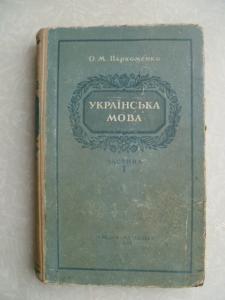 Пархоменко О. Українська мова. Частина перша. Підручник для педагогічних училищ 1956 binding type: hardcover.
Category: Book, journal, almanac
Rubric: Linguistics. Ukrainian language;
Place of origin of goods: Азия
Description: Видання друге, виправлене. Київ Рад. школа 1956г. 279 с. Палiтурка / переплет: Картонна, корінець тканинний, звичайний формат
(Seller: sevost)
Price 40,00 грн.
ORDER FORM
Marked with * is required