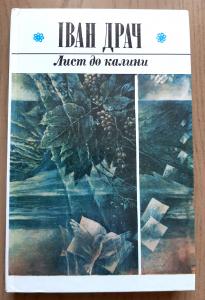 Драч Іван Лист до калини Київ: Веселка. 1990 286s., binding type: hardcover.
Category: Book, journal, almanac
Rubric: Children`s Literature: Stories, poems and fables; Poetry XX-XXI centuries.;
Place of origin of goods: СССР
Language: Ukrainian
Description: Поезії, поеми для старшого шкільного віку. До збірки увійшли вірші, написані у 60-ті — 80-ті роки ХХ століття.
Status: Відмінний
ORDER FORM
Marked with * is required