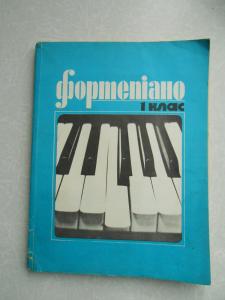 Б. Милич Фортепіано. 1 клас 1983 binding type: hardcover.
Category: Book, journal, almanac
Rubric: Textbooks and manuals; Music, singing: notes, libretto;
Place of origin of goods: Азия
Description: Один найвідоміших репертуарних збірників для учнів 1 класу ДМШ. У виданні представлені найкращі твори для дітей композиторів 18 – 20 століть. Музичний матеріал поділений на 3 розділів: п'єси, етюди, ансамблі 1983 р.
(Seller: sevost)
Price 45,00 грн.
ORDER FORM
Marked with * is required