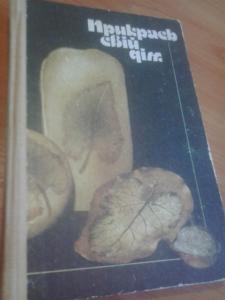 Гура Л. і др Прикрась свій дім Київ: Техніка. 1988 304s., binding type: hardcover.
Category: Book, journal, almanac
Rubric: DIY;
Place of origin of goods: СССР
Description: Наведені прийоми виконання в домашніх умовах різноманітних робіт: різьби по дереву, кування, декоративного розпису, килимарства, батика, макраме, в\'язання тощо. Описані оригінальні вироби, за допомогою яких можна зробити свій дім нестандартним, своєрідним і затишним.
Status: Хорошее
Description of seller: Пересылаю Укрпочтой, Новой почтой по предоплате на карту Приватбанка, или наложенным платежем. Номер телефона 0678742527, 0934826417 Ел.почта [email protected]
ORDER FORM
Marked with * is required