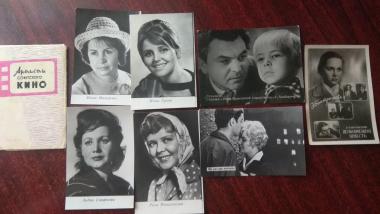 б/а Артисты советского кино Киев: Укррекламфильм. 1965 7s., binding type: without binding(or an object that never had a binding).
Category: Postcard
Place of origin of goods: СССР
Status: хорошее
Description of seller: Размер фото 6х9 см. 4 фото входят в набор "Артисты советского кино". 3 фото - отдельные открытки из советских кинофильмов.
(Seller: Olenka)
Price 30,00 грн.
ORDER FORM
Marked with * is required