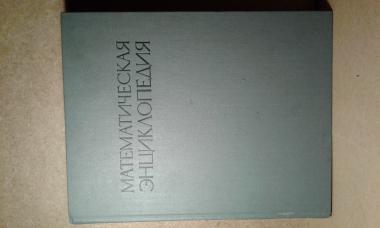 ИМВиноградов Математическая энциклопедия т3 Коо-Од Москва: Советская энциклопедия. 1984 1183s., binding type: hardcover.
Category: Book, journal, almanac
Rubric: Individual volumes of multivolume editions; Mathematics; Reference;
Place of origin of goods: СССР
Language: Russian
Description: Энциклопедия по высшей математике Главный редактор ИМВиноградов. В конце многих определений даются ссылки на отечественную и зарубежную литературу где взято описание определения. Т 3. Коо-Од.размер книги 21х27 см.
Status: Новая
(Seller: heleni)
Price 200,00 грн.
ORDER FORM
Marked with * is required