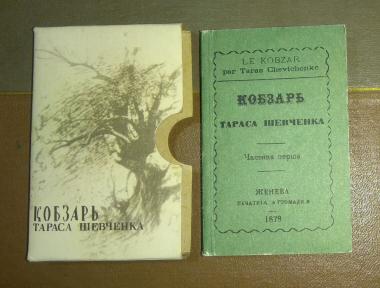 шевченко т.г. кобзар. 1991 binding type: paperback.
Category: Book, journal, almanac
Rubric: Miniature edition; Poetry XX-XXI centuries.;
Place of origin of goods: Украина
Language: Ukrainian
Description: Репринтное воспроизведение "контрабандного" "Кобзаря" женевского издания 1878 г. Размер 55х85 мм В картонном футляре.Репринтный вариант «Кобзаря», изданного в 1991 г., заключен в картонный футляр, на котором воспроизведены фрагменты рисунков самого Т. Г. Шевченко.
Status: отличное
(Seller: natik)
Price 150,00 грн.
ORDER FORM
Marked with * is required