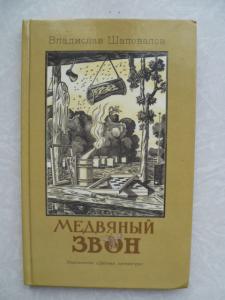 Шаповалов В. Медвяный звон. 1988 binding type: hardcover.
Category: Book, journal, almanac
Rubric: Children`s Literature: Prose;
Place of origin of goods: Азия
Description: Художник С. Косенков. М. Детская литература 1988г. 127 с иллюстр. Твердый переплет, Обычный формат. Колхозный пасечник Тихон Максимович Чуприн, бывший фронтовик, человек большой гражданской совести, уча мальчика Женю понимать и любить пчел, любить труд пчеловода, делает его своим духовным восприемником. Ярко, поэтично написаны страницы о жизни пчел, об их удивительных особенностях. Пасека становится для Жени той школой, где он учится различать добро и зло, видеть красоту мира, слышать ``медвяный звон``
(Seller: sevost)
Price 20,00 грн.
ORDER FORM
Marked with * is required