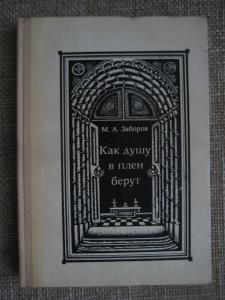 Заборов М. А. Как душу в плен берут Москва: Советская Россия. 1974 binding type: hardcover.
Category: Book, journal, almanac
Rubric: Religion: Christianity; Religion: Other Religions and Cults; Biographies, memoirs, images: Religion, Philosophy;
Place of origin of goods: СССР
Language: Russian
Description: Автор - доктор исторических наук рассказывает о происхождении важнейших христианских верований; обрядов, о религиозной морали. Освещается также история церкви.
Status: хорошее
ORDER FORM
Marked with * is required