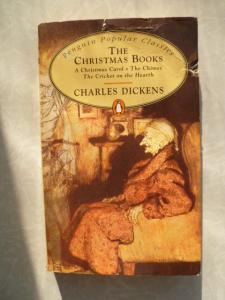 Charles Dickens/Чарльз Диккенс The Christmas Books: A Christmas Carol / The Chimes / The Cricket on the Hearth. 1994 binding type: hardcover.
Category: Book, journal, almanac
Rubric: Books in other languages;
Place of origin of goods: Азия
Description: This collection of Christmas stories had three different stories including Dickens most celebrated Christmas story of all time, the Christmas Carol. All the stories are interesting but the Christmas carol is outstanding. The message it conveys always warm my heart. It is my favorite Christmas story to date.
(Seller: sevost)
Price 40,00 грн.
ORDER FORM
Marked with * is required