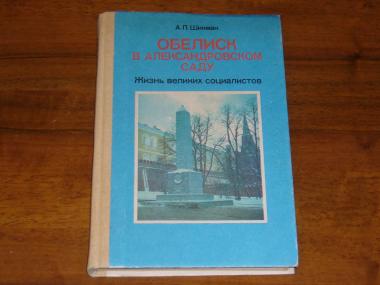 А.П. Шикман Обелиск в Александровском саду: Жизнь великих социалистов Москва: Просвещение. 1990 224s., binding type: hardcover.
Category: Book, journal, almanac
Rubric: Biographies, memoirs, pictures: War, Politics, Diplomacy; Biographies, memoirs, images: popular movements, plots, riots, revolutions, Revolution.; Political movements and parties;
Place of origin of goods: СССР
Language: Russian
Description: О мыслителях и революционерах, чьи имена высечены на обелиске в Александровском саду.
Status: Почти отличное
Description of seller: Формат издания - 60x90/16
(Seller: mss)
Price 135,00 грн.
ORDER FORM
Marked with * is required