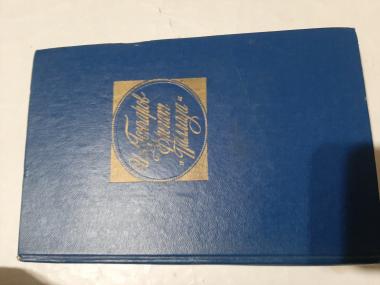 Гончаров И. Фрегат "Паллада" Москва: Советская Россия. 1976 608s., binding type: hardcover.
Category: Book, journal, almanac
Rubric: Travel. Geographical discoveries; Russian prose to the XX century.; Historical novels;
Place of origin of goods: СССР
Language: Russian
Description: Очерки путешествия. Опубликовав эти очерки, И.А.Гончаров (1812-1891) создал новый стиль реалистического описания путешествий, тем более морских, не будучи ни географом, ни натуралистом. Это рассказ-повествование о наблюдениях и впечатлениях писателя во время морского путешествия от Кронштадта до Сахалина и обратно в Петербург через Сибирь, проделанного автором в середине XIX века.
Status: Хорошее
Description of seller: Пересылаю Укрпочтой, Новой почтой по предоплате на карту Приватбанка, или наложенным платежем. Номер телефона 0678742527, 0934826417 Ел.почта vova.andrushenko.78@mail.ru
ORDER FORM
Marked with * is required