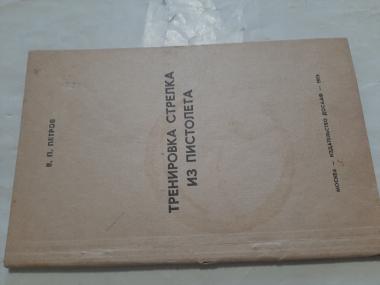 Петров В. Тренировка стрелка из пистолета Москва: ДОСААФ. 1975 80s., binding type: paperback.
Category: Book, journal, almanac
Rubric: Military themes; Warfare: Theory and Practice, tactics and strategy;
Place of origin of goods: СССР
Language: Russian
Description: Методические советы по подготовке стрелка из пистолета. Подробно рассматриваются вопросы техники производства точного выстрела. Рассчитана на спортсменов, тренеров и инструкторов-методистов стрелковых секций. С фотоиллюстрациями.
Status: хорошее
Description of seller: Пересылаю Укрпочтой, Новой почтой по предоплате на карту Приватбанка, или наложенным платежем. Номер телефона 0678742527, 0934826417 Ел.почта vova.andrushenko.78@mail.ru
ORDER FORM
Marked with * is required