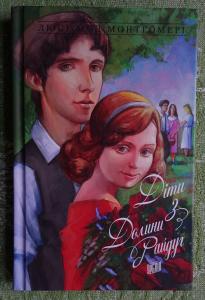 Монтгомері Люсі-Мод Діти з Долини Райдуг Львів: Урбіно. 2015 264s., binding type: hardcover.
Category: Book, journal, almanac
Rubric: Children`s Literature: Prose; Prose XX-XXI centuries. in Ukrainian language;
Place of origin of goods: Украина
Language: Ukrainian
Description: Переклад з англійської Анни Вовченко. Сьома книжка канадської письменниці з циклу про Енн Ширлі. Наклад 2 500. Формат: 13,5 х 20,5 х 1,8 см.
Status: є сліди залиття, ознак читання немає
ORDER FORM
Marked with * is required