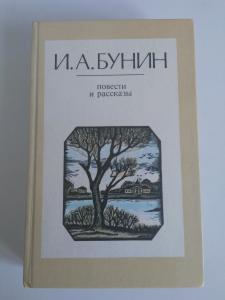 И.А.Бунин Повести и рассказы Ленинград: Лениздат. 1985 639s., binding type: hardcover.
Category: Book, journal, almanac
Rubric: Russia: history, ethnography, culture, literature and other; Russian prose to the XX century.;
Place of origin of goods: СССР
Description: В настоящее издание вошли прозаические произведения И.А.Бунина написанные в период 1892-1929гг.
Status: новое
(Seller: nestor)
Price 50,00 грн.
ORDER FORM
Marked with * is required