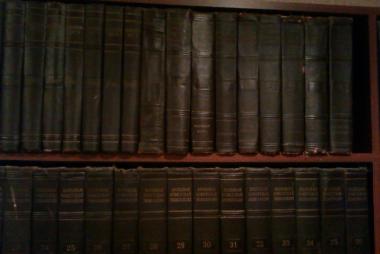 група авторов Большая Советская Энциклопедия, 2-е изд. Москва: Большая советская энциклопедия. 1957 10000s., binding type: hardcover.
Category: Book, journal, almanac
Rubric: Dictionaries and reference books, encyclopedias;
Place of origin of goods: СССР
Status: хорошее
Description of seller: БСЭ, 2-е изд. 49 томов, том 50 «СССР», дополнительный том 51 и «Алфавитный указатель» в двух книгах. Энциклопедический словарь - 3 тома. Ежегодник БСЭ с 1957 г. по 1965 г. (отсутствует 1959, 1964 г.)
(Seller: Olenka)
Price 5 000,00 грн.
ORDER FORM
Marked with * is required