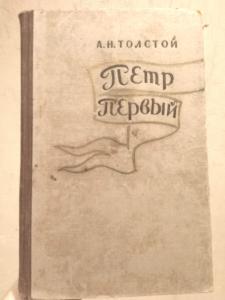 А.Н.Толстой "Петр Первый" Государственное издательство художественной литера. 1960 647s., binding type: hardcover.
Category: Book, journal, almanac
Rubric: Historical novels;
Place of origin of goods: СССР
Language: Russian
Description: А.Н.Толстой. Петр Первый (роман) Государственное издательство художественной литературы Москва 1960 г. 647 с. увеличенный формат Все 3 части в одной книге
Status: Хорошее
(Seller: lucky)
Price 100,00 грн.
ORDER FORM
Marked with * is required