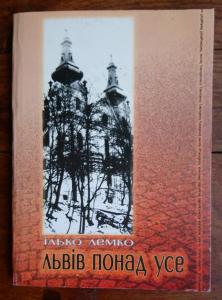 Лемко Ілько Львів понад усе Львів: ЛА Піраміда. 2007 188s., binding type: paperback.
Category: Book, journal, almanac
Rubric: Ukrainistics; Regional studies of Western Ukraine; Biographies, memoirs, images: Other;
Place of origin of goods: Украина
Language: Ukrainian
Description: Видання друге, доповнене. Спогади львів'янина другої половини 20-го століття. Автор цієї книжки про Місто - лідер відомої львівської рок-групи 70-х років "Супер Вуйки". Чорно-білі фотоілюстрації. Формат: 14 х 20 х 1 см.
Status: дуже добрий
ORDER FORM
Marked with * is required