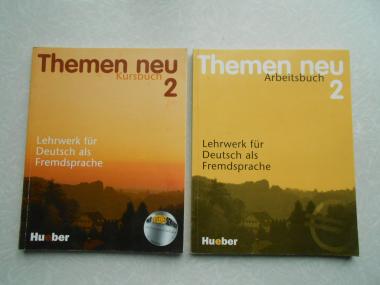 Themen neu 2: Kursbuch, Arbeitsbuch 2000 binding type: hardcover.
Category: Book, journal, almanac
Rubric: Textbooks and tutorials for various languages;
Place of origin of goods: Азия
Description: (English translation Topics. New 2 Workbook. Textbook for German as a foreign language.) 2000 г.
Status: В нескольких местах следы карандаша.
(Seller: sevost)
Price 80,00 грн.
ORDER FORM
Marked with * is required