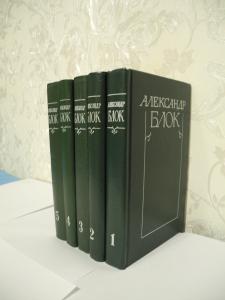 Александр Блок Собрание сочинений в шести томах Житомир: художественная литература ленинградское отделение. 1980 2550s., binding type: hardcover.
Category: Book, journal, almanac
Rubric: Russia: history, ethnography, culture, literature and other; Poetry XX-XXI centuries.;
Place of origin of goods: СССР
Language: Russian
Description: в отличном состоянии
Status: состояние отличное
Description of seller: нет шестого тома
(Seller: Leka)
Price 250,00 грн.
ORDER FORM
Marked with * is required