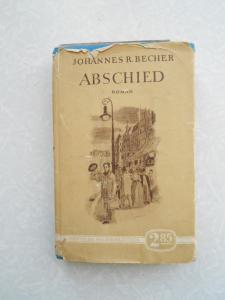 Johannes R. Becher Abschied . 1956 binding type: hardcover.
Category: Book, journal, almanac
Rubric: Books in other languages;
Place of origin of goods: Азия
Description: In der Silvesternacht 1899/1900 gelobt Hans Gastl, Spross eines Staatsanwalts aus geordneten bürgerlichen Verhältnissen, dass alles anders werde. Angesichts des Anbruchs einer neuen Zeit nimmt er sich vor, zum >>guten Menschen>Dahindämmern>Strammstehen>Standhaft bleiben>Hungerleider>JüdleinSie werden Ihr Leben als Dichtung fortsetzen
(Seller: sevost)
Price 40,00 грн.
ORDER FORM
Marked with * is required