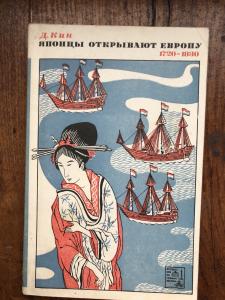 Кин Д. Японцы открывают Европу 1720-1830 Москва: "Наука" Главная редакция восточной литературы. 1972 206s., binding type: paperback.
Category: Book, journal, almanac
Rubric: Modern History (1640-1918 gg.) ; Travel. Geographical discoveries; Biographies, memoirs, images: Travel, Adventure, Sports.;
Place of origin of goods: СССР
Language: Russian
Description: Книга американского ученого-исследователя о контактах Японии с с Европой, европейскими государствами и европейцами.
Status: Очень хорошее
ORDER FORM
Marked with * is required