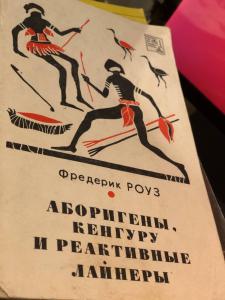 Роуз Фредерик Аборигены, кенгуру и реактивные лайнеры Москва: "Наука" Главная редакция восточной литературы. 1972 276s., binding type: paperback.
Category: Book, journal, almanac
Rubric: Anthropology, ethnography, mythology, folklore; Religion: Other Religions and Cults; Geography: Australia, New Zealand, Oceania;
Place of origin of goods: СССР
Language: Russian
Description: Этнографические исследования жизни аборигенов Австралии в 1950-1960 годах. Ритуальные обряды, будни, магия и повседневная жизнь...
Status: хорошее, легкие повреждения обложки
ORDER FORM
Marked with * is required