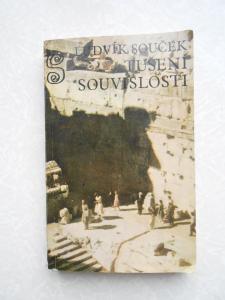 Ludvík Souček Tušení souvislosti. 1978 binding type: hardcover.
Category: Book, journal, almanac
Rubric: Books in other languages;
Place of origin of goods: Азия
Description: Populárně vědecká knížka volně navazující na Tušení stínu rozšiřuje a doplňuje okruh dosud neobjasněných otázek týkajících se původu člověka na Zemi, možností ničivých katastrof, existence a působení vyspělých mimozemských civilizací na kulturu lidstva aj. Autor k těmto hypotézám přistupuje kriticky a své závěry opírá o současné vědecké poznatky. 1978 г. На чешском языке. Слабый корешок.
(Seller: sevost)
Price 50,00 грн.
ORDER FORM
Marked with * is required