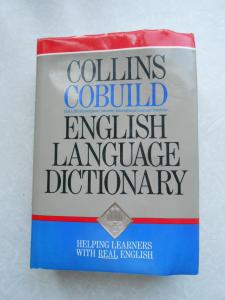 Collins Cobuild English Language Dictionary 1990 binding type: hardcover.
Category: Book, journal, almanac
Rubric: Dictionaries and reference books, encyclopedias; Language dictionaries;
Place of origin of goods: Азия
Description: This major new dictionary has been specially developed to help students and teachers of English. It is based on a detailed analysis of how today`s English is really used. At the University of Birmingham an editorial team has worked for seven years using extensive computer facilities to examine the patterns of use in millions of words of text. The dictionary sets new standards in the presentation and layout of detailed information about the language.
(Seller: sevost)
Price 260,00 грн.
ORDER FORM
Marked with * is required