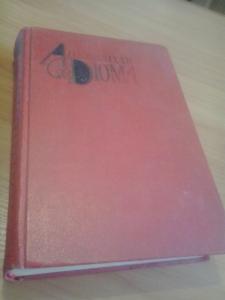 Дюма А. Том 10 Москва: Художественная литература. 1979 626s., binding type: hardcover.
Category: Book, journal, almanac
Rubric: Individual volumes of multivolume editions; Prose of the XIX century Russian translation; Historical novels;
Place of origin of goods: СССР
Description: Содержание: Сортники Иегу. Сальтеадор.
Status: инвентарный номер, потертость корешка, загрязнение обреза блока
Description of seller: Пересылаю Укрпочтой, Новой почтой по предоплате на карту Приватбанка, или наложенным платежем.
ORDER FORM
Marked with * is required