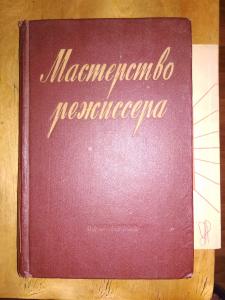 Сборник статей режиссеров советского театра мастерство режиссера Москва: искусство. 1956 459s., binding type: paperback.
Category: Book, journal, almanac
Rubric: Theory and art history, aesthetics; Theater, ballet, dance; Autographs;
Place of origin of goods: СССР
Description: в статьях данного сборника говорится о режиссерском замысле,образном решении спектакля,роли режиссера в становлении артиста,решении мизансцен и другое.
Status: близко к хорошему
Description of seller: предположительно роспись на листе перед титулом,принадлежащая заслуженному артисту рсфср В.И. Цветкову.
(Seller: valeri)
Price 1 000,00 грн.
ORDER FORM
Marked with * is required