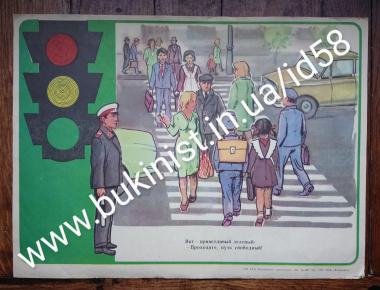 Плакат Правила дорожного движения для детей Харьков: ГАИ УВД Харьковского горисполкома. 1951 till present time binding type: without binding(or an object that never had a binding).
Category: Poster, playbill, lubok
Place of origin of goods: СССР
Description: Плакат 70-80-х годов прошлого века "Вот - приветливый зелёный...". Тираж 1 000. Формат: 41 х 30,5 см.
Status: хорошее, небольшие примятости и надрывы краёв
ORDER FORM
Marked with * is required