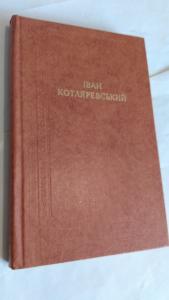 Котляревський І. Поетичні твори. Драматичні твори. Листи. Київ: Наукова думка. 1982 320s., binding type: hardcover.
Category: Book, journal, almanac
Rubric: Poetry to the XX century.; Prose of the XIX century in Ukrainian language; Dramaturgy;
Place of origin of goods: СССР
Language: Ukrainian
Description: Бібліотека української літератури. Зміст: Енеїда. Наталка-Полтавка. Москаль-чарівник, поетичні твори, листи.
Status: Хорошее
Description of seller: Пересылаю Укрпочтой, Новой почтой по предоплате на карту Приватбанка, или наложенным платежем. Номер телефона 0678742527, 0934826417 Ел.почта vova.andrushenko.78@mail.ru
ORDER FORM
Marked with * is required