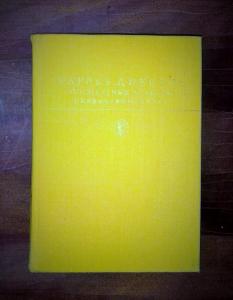 чарльз диккенс посмертные записки пиквикского клуба худ.лит.. 1984 748s., binding type: hardcover.
Category: Book, journal, almanac
Rubric: Prose of the XIX century in the Russian translation;
Place of origin of goods: СССР
Language: Russian
Description: Первый роман великого английского писателя Чарльза Диккенса `Посмертные записки Пиквикского клуба`, принесший автору широкое признание и славу. Иллюстрации С.Коваленкова.
Status: отличное
(Seller: natik)
Price 50,00 грн.
ORDER FORM
Marked with * is required