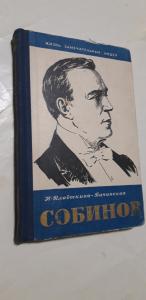 Владыкина-Бачинская Н. Собинов Москва: Молодая гвардия. 1958 302s., binding type: hardcover.
Category: Book, journal, almanac
Rubric: Lots of great people (Lives of Outstanding People Series); Biographies, memoirs, images: Arts (theater, music, movies, etc.);
Place of origin of goods: СССР
Language: Russian
Description: Книга посвящена жизни и творчеству великого певца, замечательного представителя русской вокально-театральной школы, Л. В. Собинову.
Status: хорошее
Description of seller: Пересылаю Укрпочтой, Новой почтой по предоплате на карту Приватбанка, или наложенным платежем. Номер телефона 0678742527, 0934826417 Ел.почта vova.andrushenko.78@mail.ru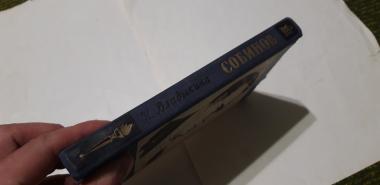 ORDER FORM
Marked with * is required