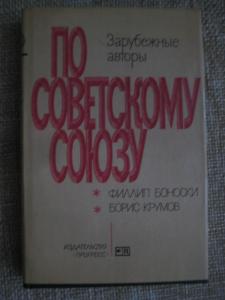 Филлип Боноски Зарубежные авторы. По Советскому Союзу Москва: Прогресс. 1982 binding type: hardcover.
Category: Book, journal, almanac
Rubric: History of the USSR; Biographies, memoirs, pictures: War, Politics, Diplomacy; Journalism: Reporting, Interview, Investigative Journalism;
Place of origin of goods: СССР
Language: Russian
Description: Филлип Боноски. "Зарубежные авторы. По Советскому Союзу". "Прогресс", Москва, 1982. Твердый переплет отличное состояние.
Status: хорошее
ORDER FORM
Marked with * is required