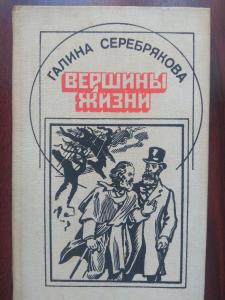 Галина Серебрякова Вершины жизни Киев: Политиздат Украины. 1988 457s., binding type: hardcover.
Category: Book, journal, almanac
Rubric: Modern History (1640-1918 gg.) ; Political movements and parties;
Place of origin of goods: СССР
Language: Russian
Status: хорошее
Description of seller: Роман ВЕРШИНЫ ЖИЗНИ рассказывает о последних восемнадцати годах жизни великого ре­волюционера и мыслителя К. Маркса
(Seller: Olenka)
Price 25,00 грн.
ORDER FORM
Marked with * is required