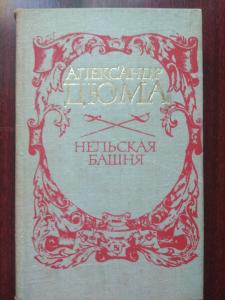 Александр Дюма Нельская башня Киев: Мистецтво. 1981 351s., binding type: hardcover.
Category: Book, journal, almanac
Rubric: Theater, ballet, dance;
Place of origin of goods: СССР
Language: Russian
Description of seller: В сборник пьес знаменитого французского писателя и драматурга Александра Дюма-отца вошли произведения: "Нельская башня", "Двор Генриха III", "Кин, или Гений и Беспутство", "Молодость Людовика XIV".
(Seller: Olenka)
Price 25,00 грн.
ORDER FORM
Marked with * is required