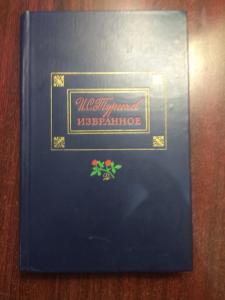 И.С. Тургенев Избранное Москва: Детская литература. 1976 335s., binding type: hardcover.
Category: Book, journal, almanac
Rubric: Russian prose to the XX century.;
Place of origin of goods: СССР
Language: Russian
Status: как новая
Description of seller: Книга содержит рассказы из «Записок охотника», повести «Му-му», «Ася», «Пунин и Бабурин» (в сокращении), избранные произведения из «Стихотворений в прозе».
(Seller: Olenka)
Price 20,00 грн.
ORDER FORM
Marked with * is required